Clear Lines with Verified 500m Guarantee
Water Erasable Fabric Marking Pen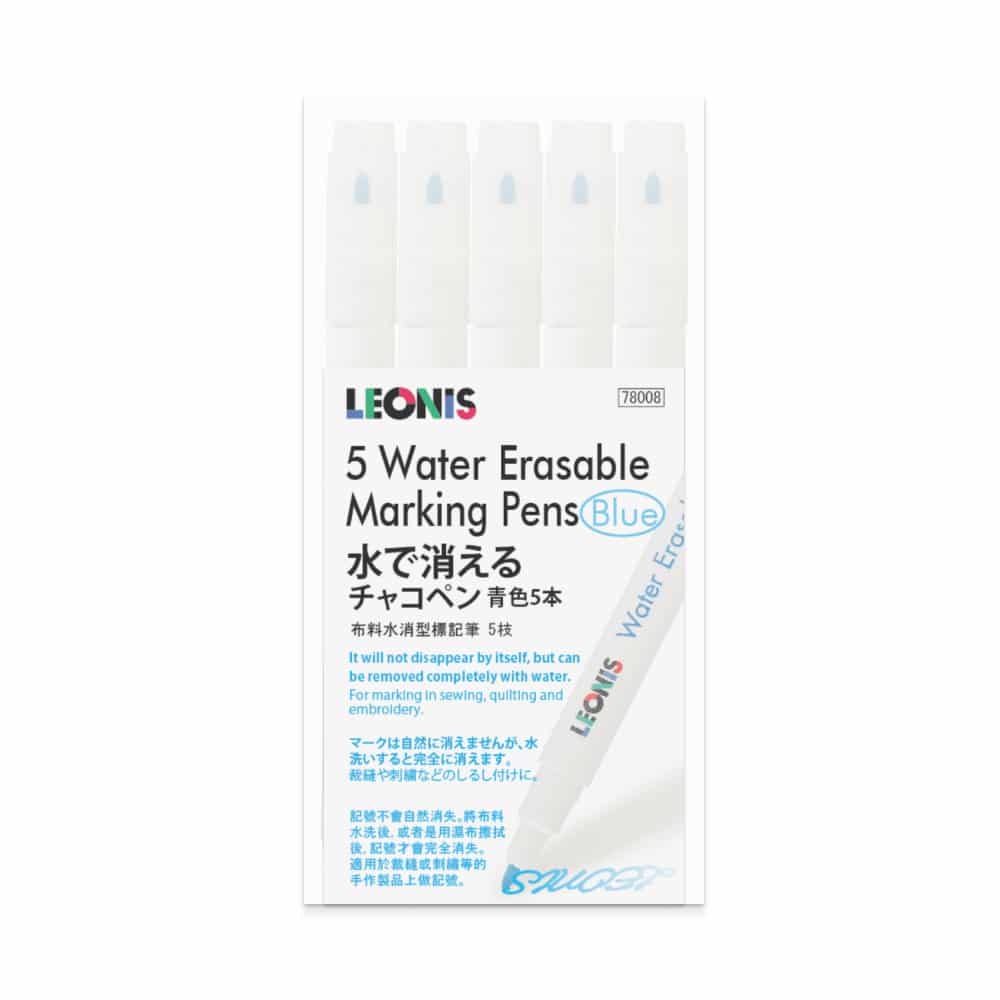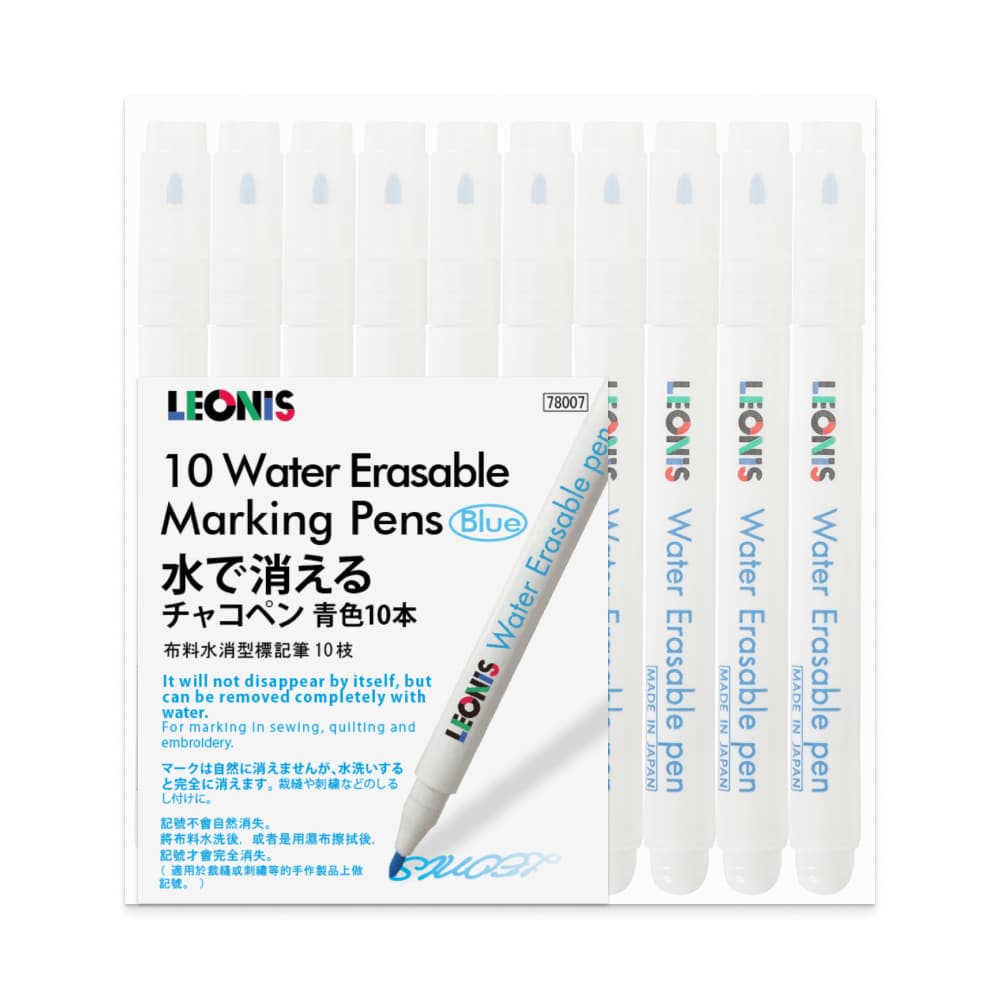 VIBRANT INK COLOR

Appearing on most light-colored fabrics and some dark-colored fabrics. (Depending on the texture and darkness.)

SHARP AND FIRM PEN TIP

Allows you to draw precise lines with every stroke. Our felt pen tip can hold its shape and ability to distribute ink smoothly for your entire use.

EASILY REMOVABLE

By using a damp cloth or washing with water, leaving no trace behind.

EXCELLENT DURABILITY

Despite the smaller than average size to get through serval sewing projects.

EXTREMELY COMPACT SIZE

Enables our sewing fabric markers to fit perfectly into a standard sewing craft box and the likes, convenient for storage and travel.
| SKU | Product Name | Material | Dimensions | Weight |
| --- | --- | --- | --- | --- |
| 78008 | Water Erasable Fabric Marking Pen Blue 5 Count Pack | Ink/Acid dye | 147*60*10mm | 22g |
| 78009 | Disappearing Ink Fabric Marking Pen Pink 5 Count Pack | Ink/Acid dye | 147*60*10mm | 22g |