Big Things Come in Small Spools – 100 m, The World's Smallest Spools
Sewing Thread Kit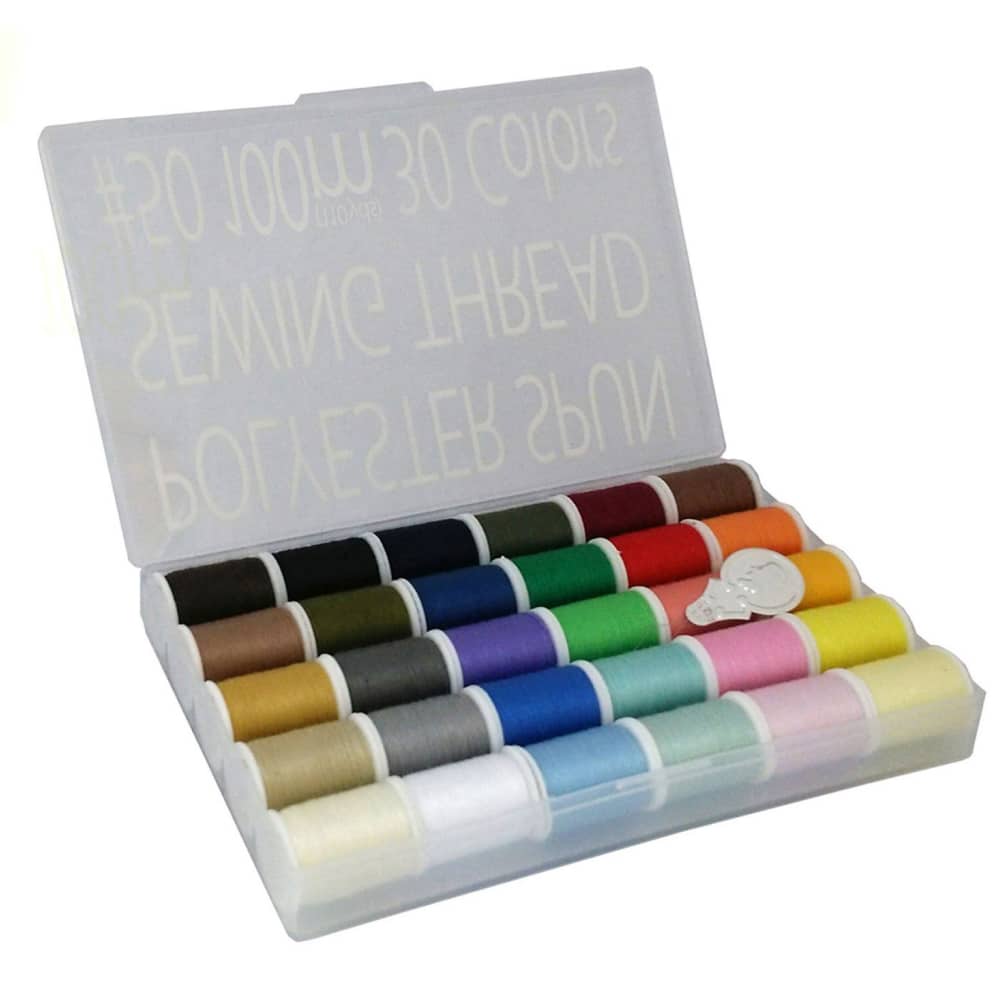 30 THREAD SPOOLS IN ASSORTED COLORS

High quality threads in 30 rainbow colors to get you started on any stitching projects and allow you to find the perfect matching color for the mend.

STRONG AND DURABLE THREADS

High elongation reduces the frequency of thread breaking or fraying, which offers you a good sewing performance.

CONVENIENT NEEDLE THREADER

The sewing kit comes with an aluminum needle threader to make threading needles less eye-straining.

COMPACT TRAVEL SIZE

A handy, lightweight organizer allows you to bring your sewing thread kit with you everywhere and be prepared for any wardrobe emergencies.

50YDS AND 110YDS SPOOL SIZE VARIATIONS

50 YD (45 M) spools are ideal for hand sewing; 110 YD (100 M) spools are suitable for both machine and hand sewing.
| SKU | Product Name | Material | Dimensions | Weight |
| --- | --- | --- | --- | --- |
| 93011 | 30 Color Handy Polyester Sewing Threads 45 m (50 yds) Each | Thread (polyester 100%), Core (polyethylene), Needle Threader (aluminum), Case (polypropylene) | 155*105*22mm | 160g |
| 93012 | 30 Color All-Purpose Polyester Sewing Threads 100 m (110 yds) Each | Thread (polyester 100%), Core (polyethylene), Needle Threader (aluminum), Case (polypropylene) | 175*115*25mm | 240g |