Apply to button threads before sewing to reinforce threads and prevent buttons from coming off.
How to Use Fray & Run Stopper
1. Without touching the pen directly to the fabric, press the applicator down gently on the button, thread, or hem.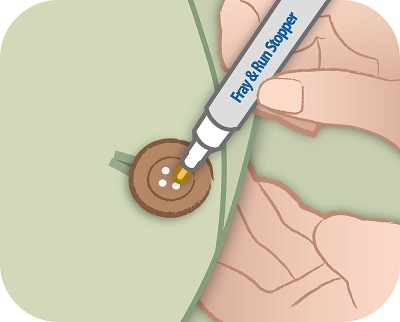 2. Allow the liquid to set for several minutes.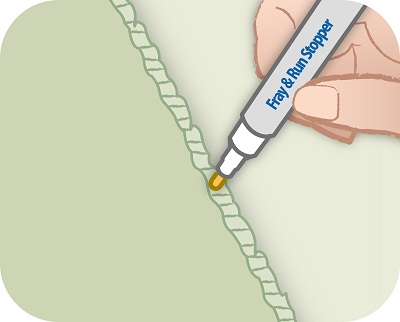 3. If excess liquid remains, use nail polish remover to clean it off.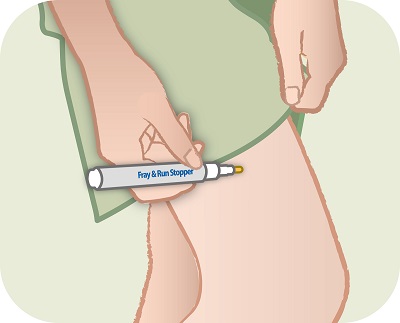 The material can be washed up to 4-5 times after use before requiring another application of the liquid.