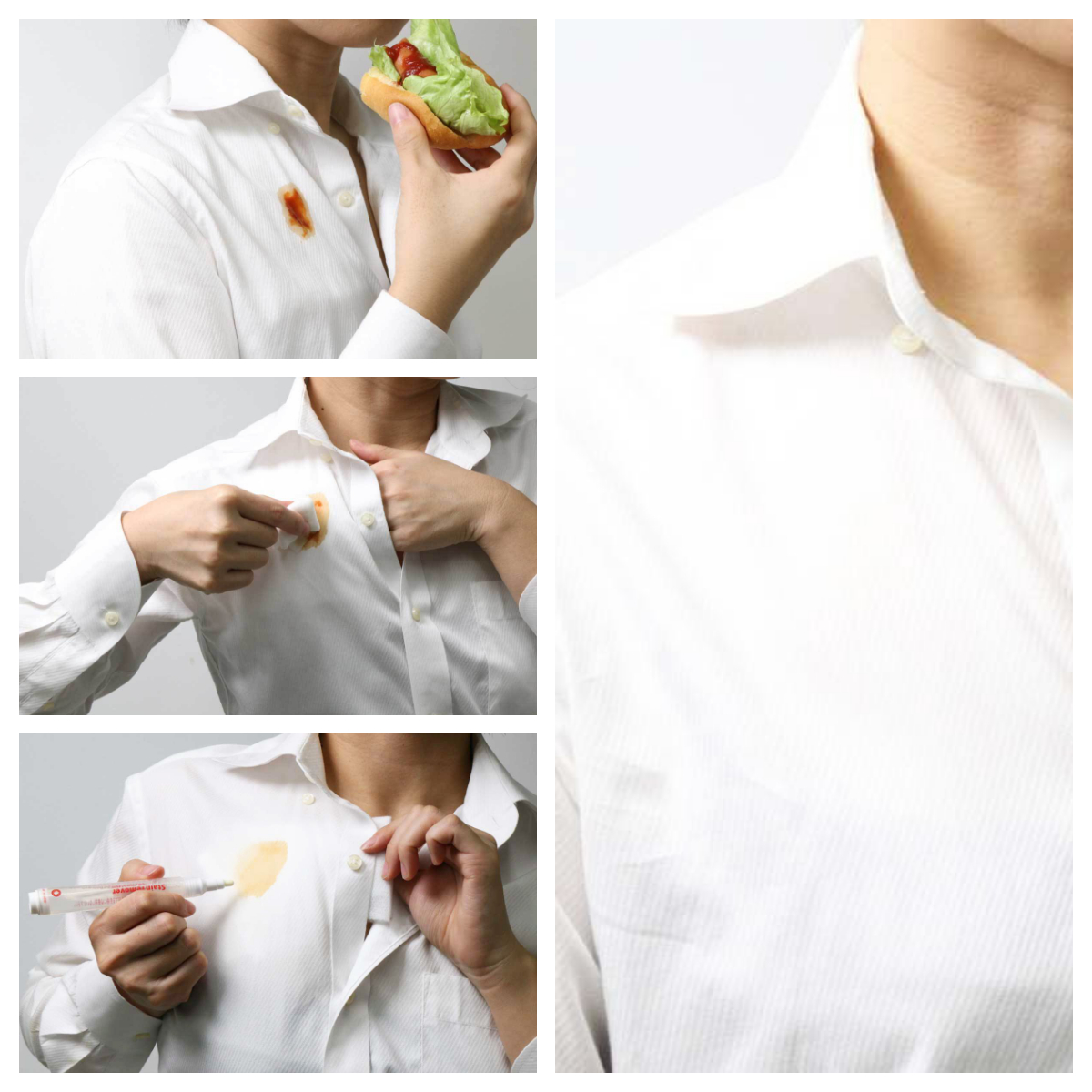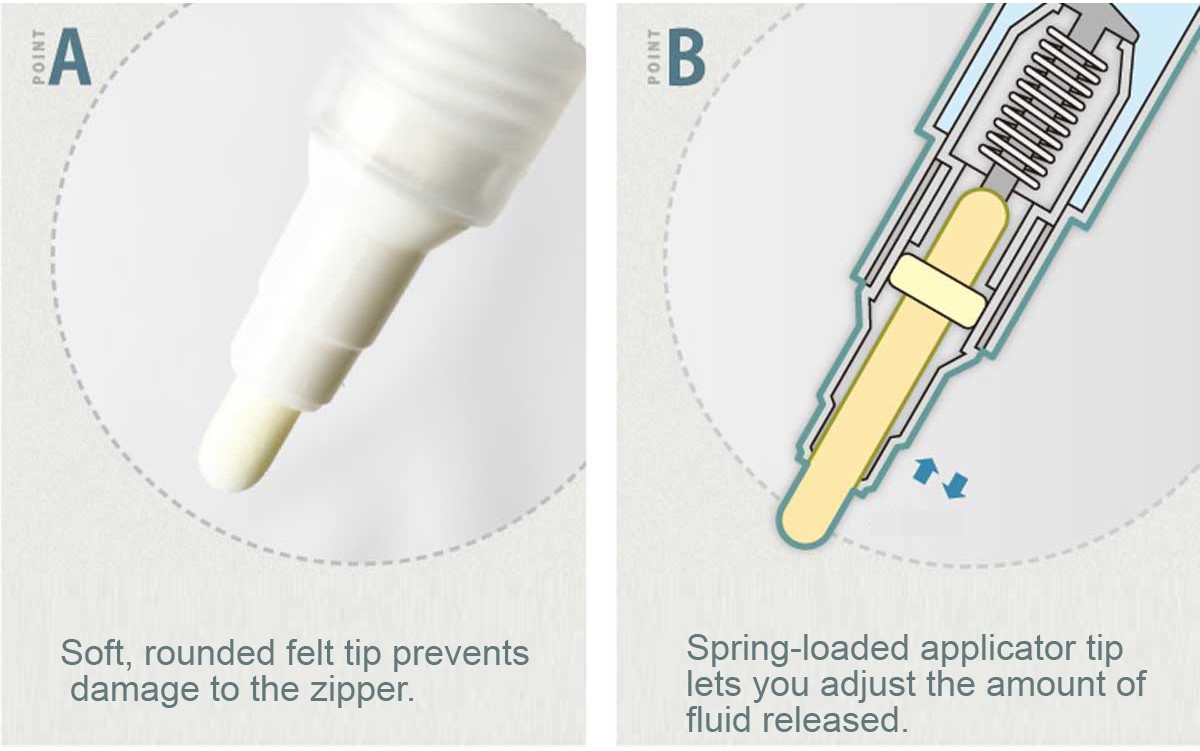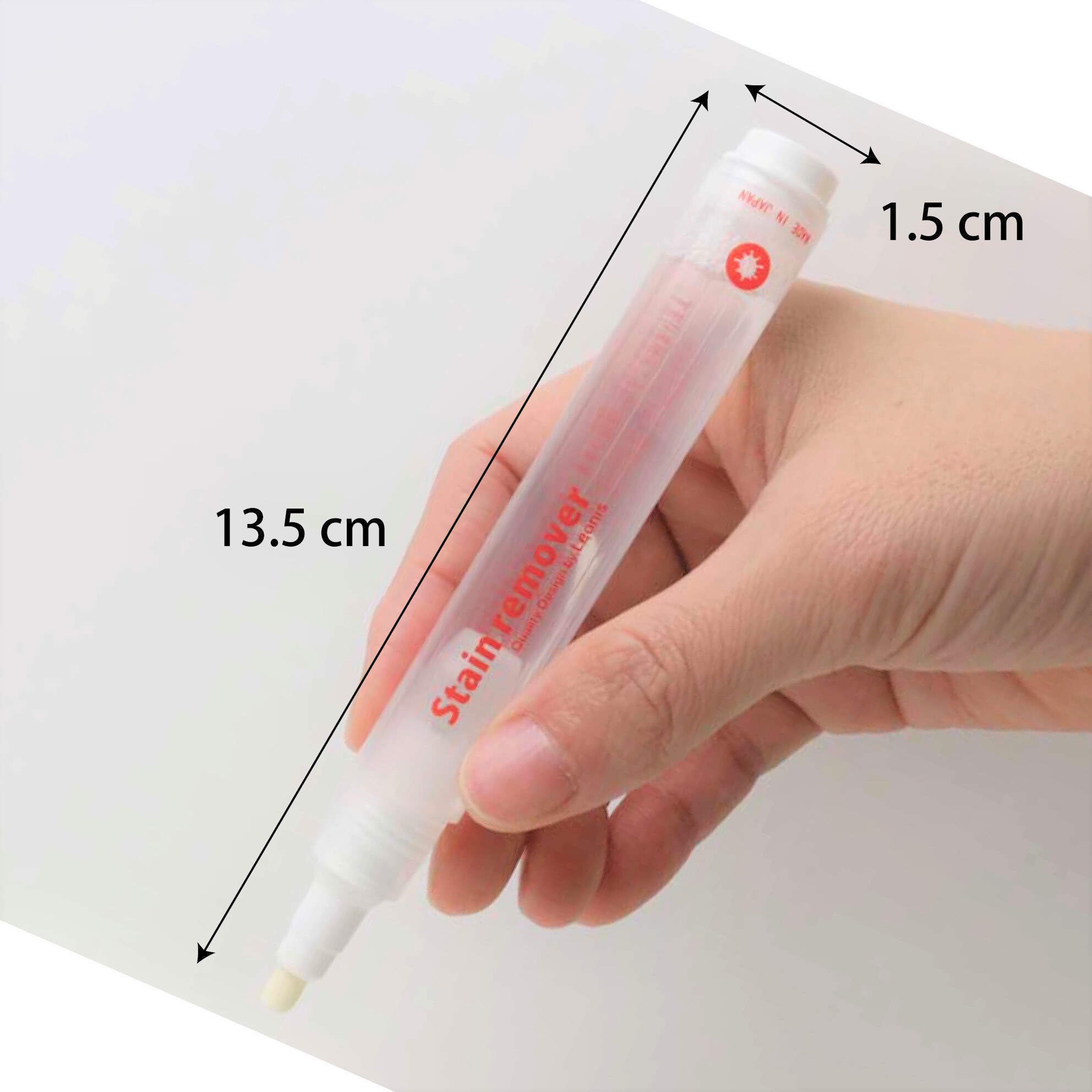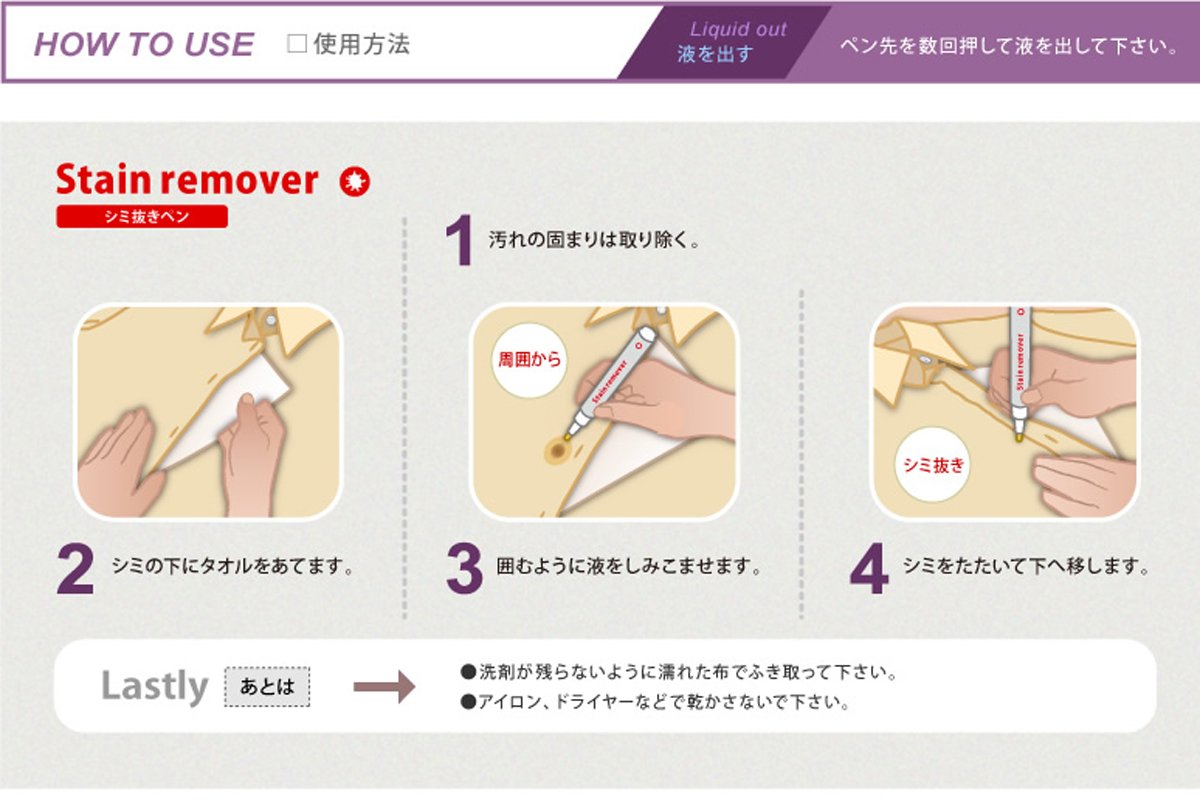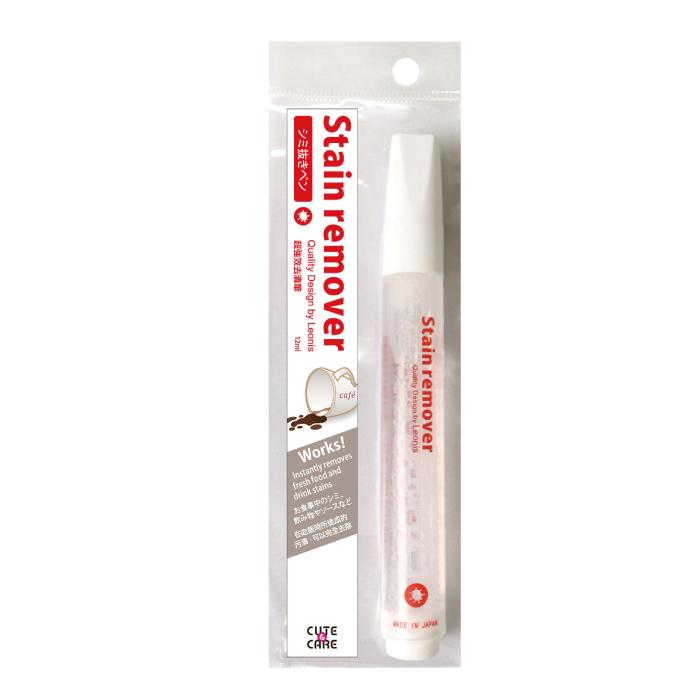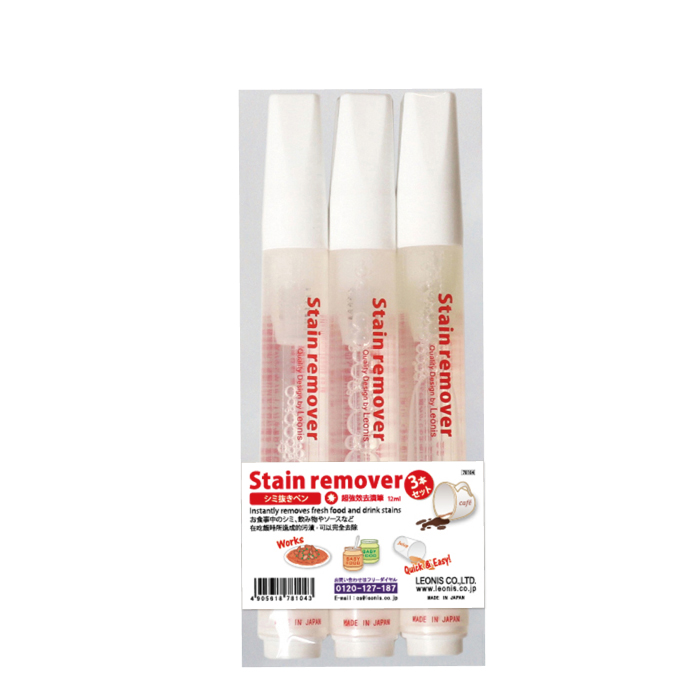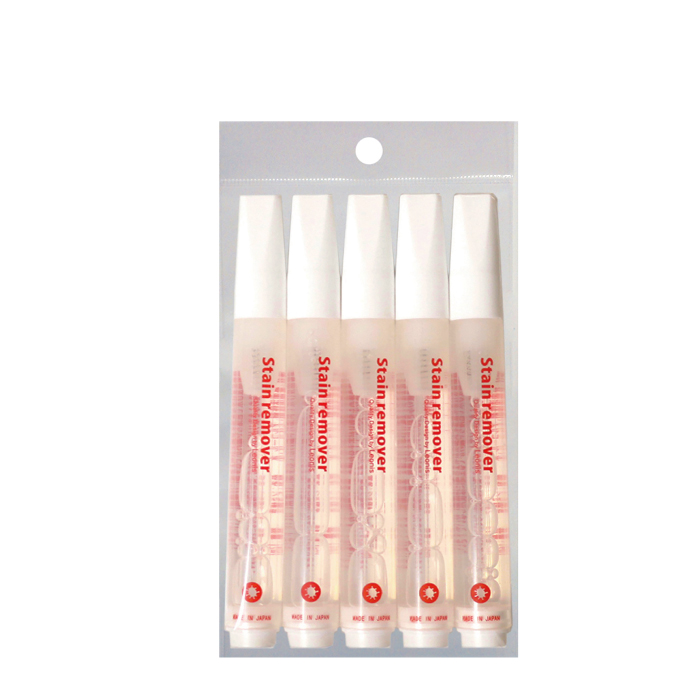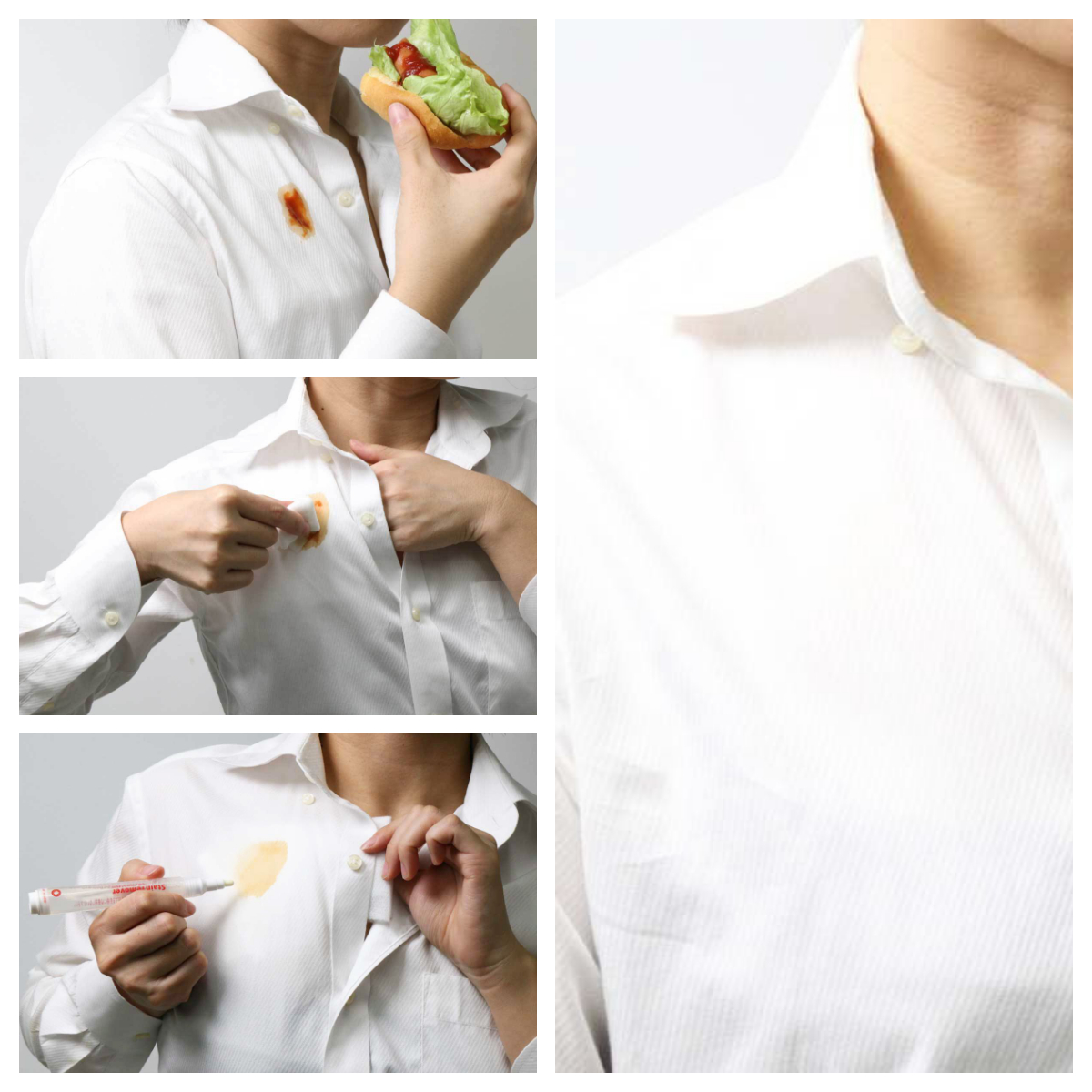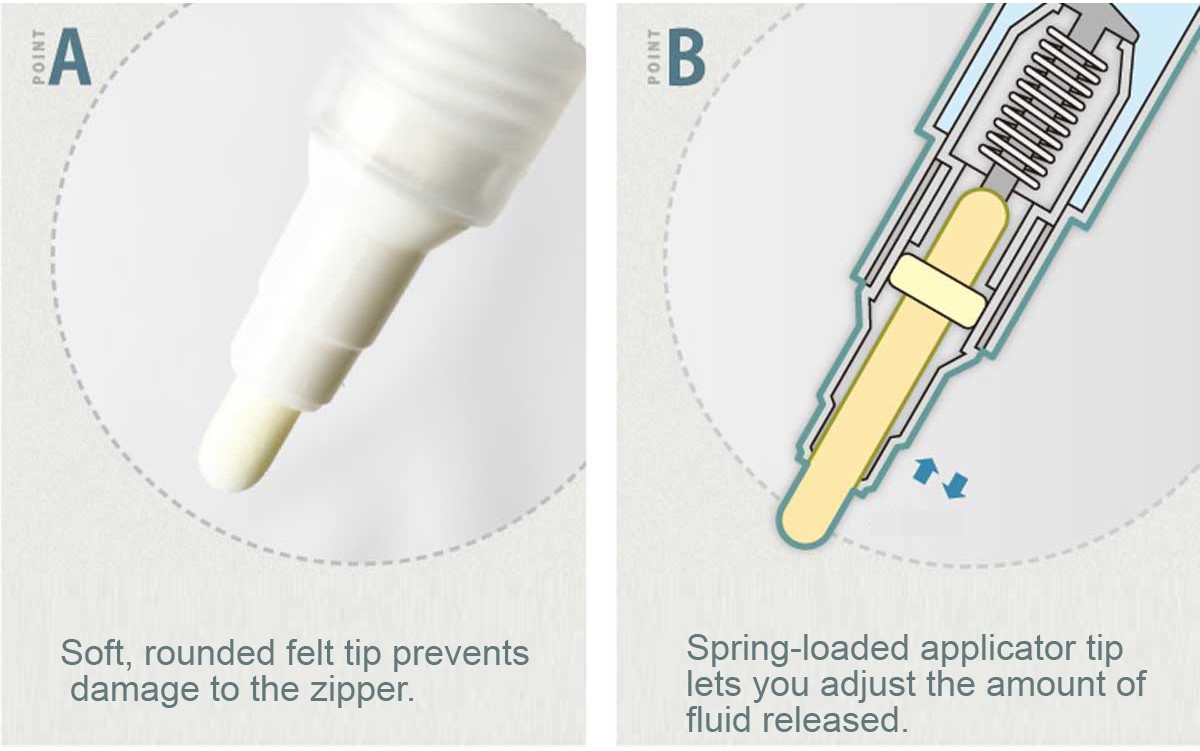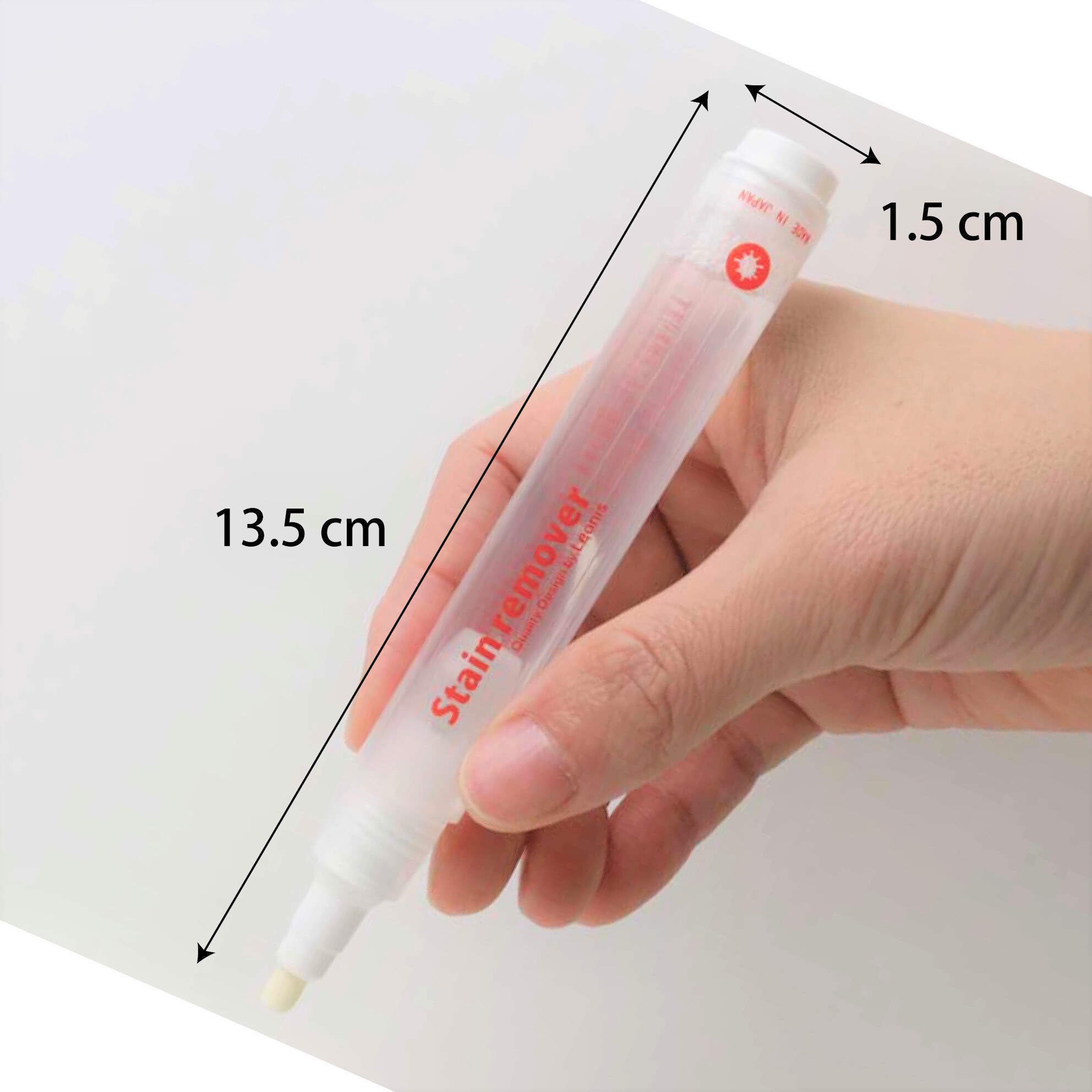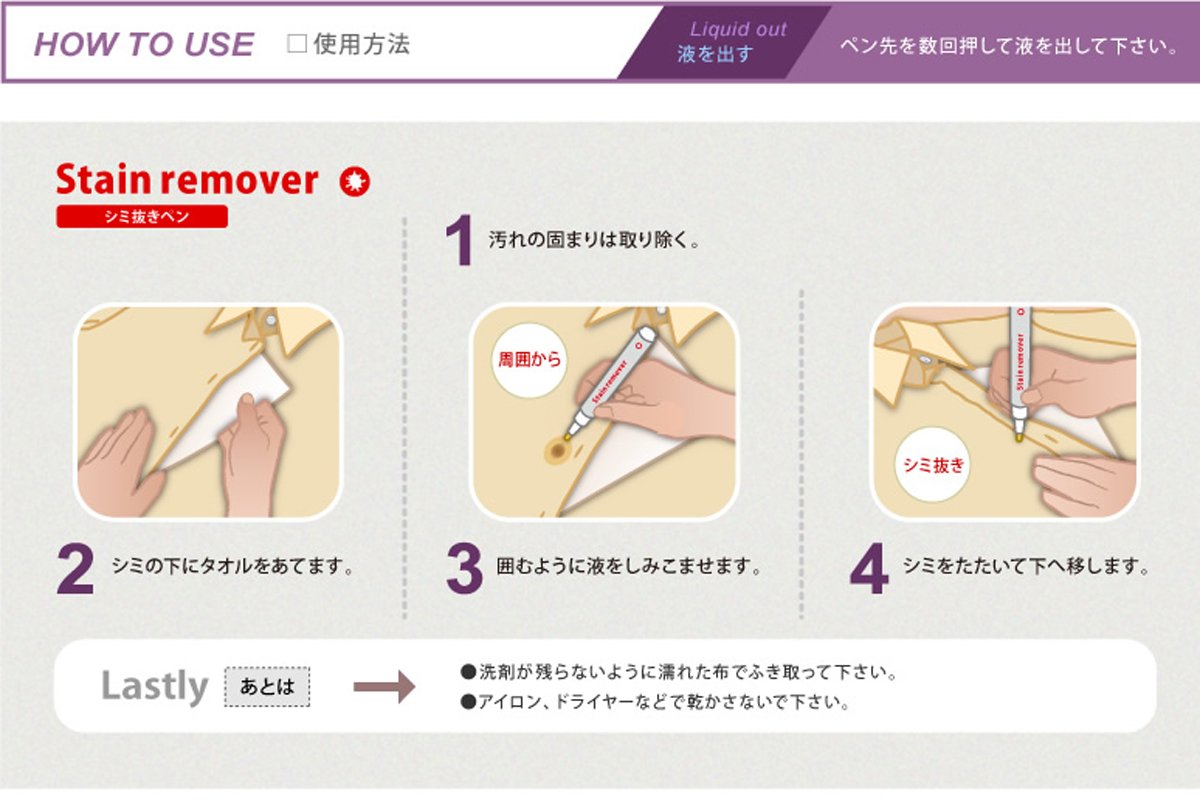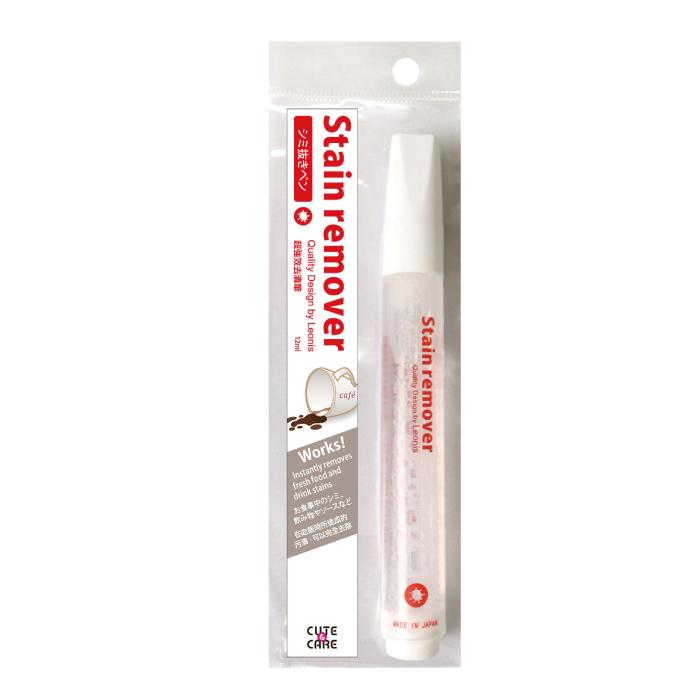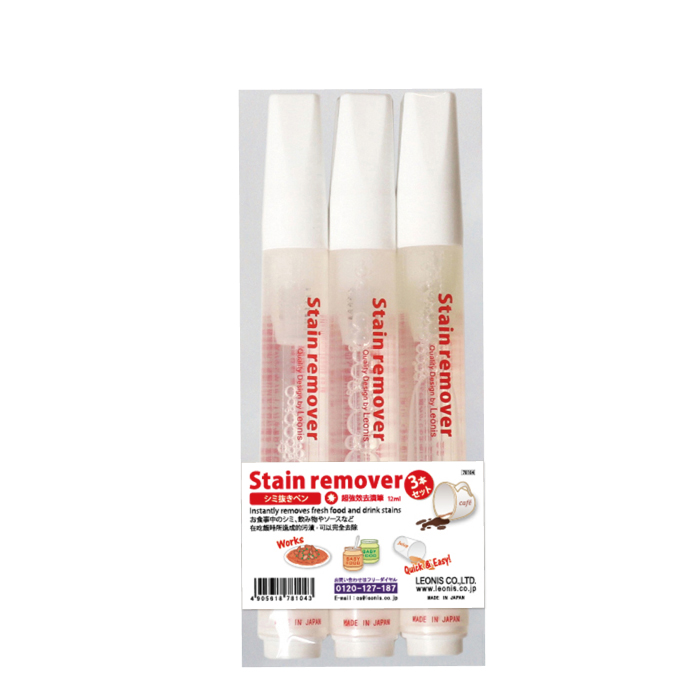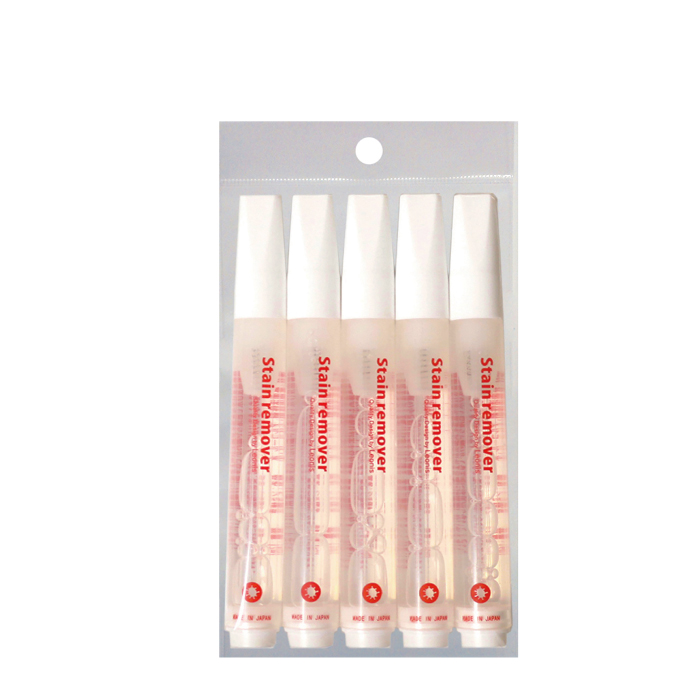 Great first aid for stains. Also removes mixed water and oil-based stains.
Stain Remover Pen
Removes even tough food and drink stains instantly, leaving clothes looking as good as new.
Does not contain bleach, can be used for white or colorful shirts.
A soft rounded felt tip removes stains gently, protecting the fabric.
The spring-loaded applicator tip adjusts the amount of stain-removing fluid released.
Portable and great for use on travel or outside.